Holy Holy Familiar Tree Café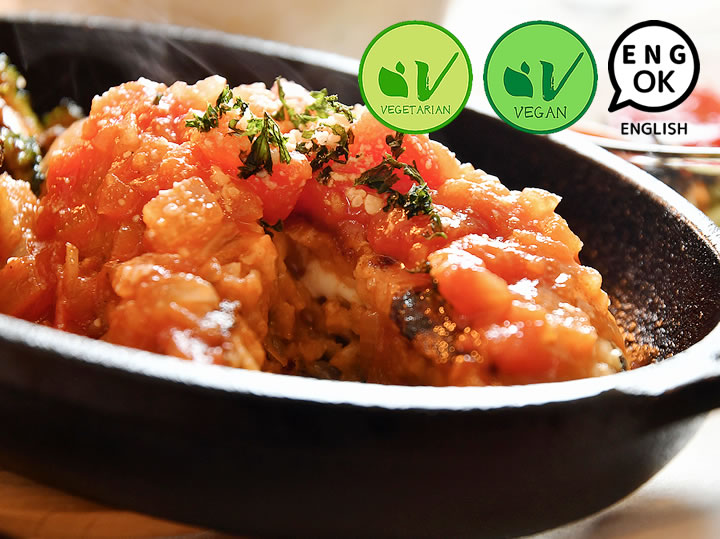 The owner is also a vegetarian
Many restaurants and shops in other countries provide vegetarian menus, however in Japan the concept has yet to catch on. This café was opened with the aim of creating an international and relaxing space where anybody can enjoy themselves. Water pyrogen is added to all the water used in the cafe to encourage health. Please come not just to relax, but also recharge your energy in the cafe space. The owner is also vegetarian, so please enjoy the food without any worries.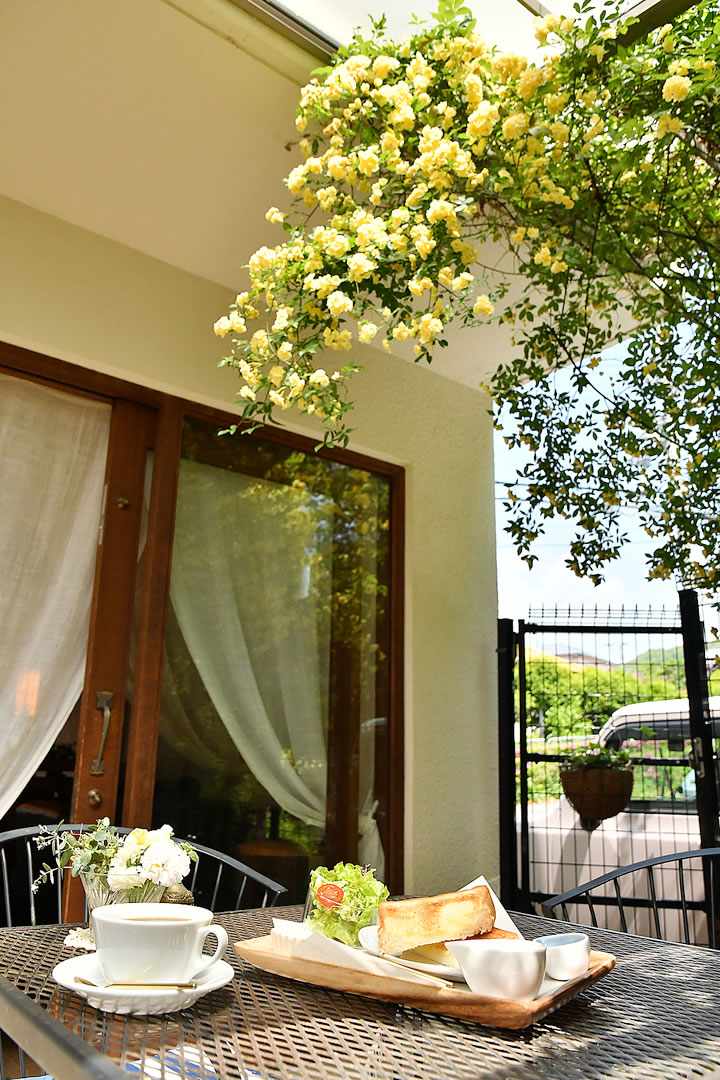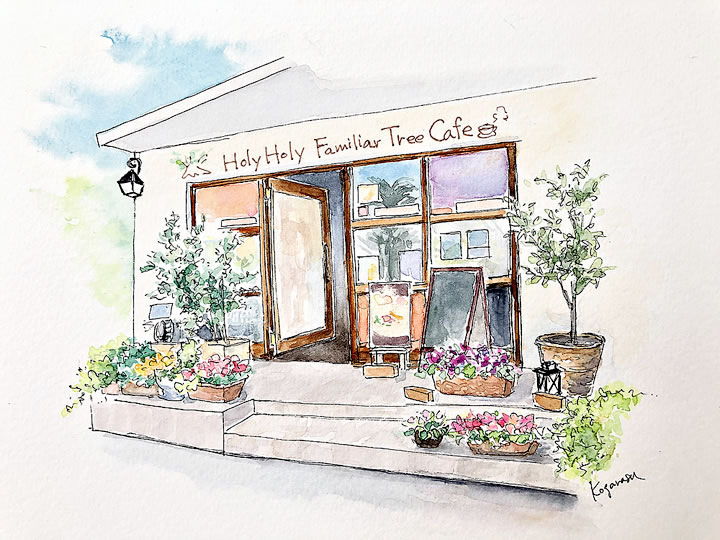 Menu
Hamburger Steak Plate
A hamburger steak made with lots of soy meat and vegetables. It's very tasty as well as healthy. You'll be surprised that it's made from only beans! Please give it a try. *Cheese can be removed for a vegan option. Please ask the staff.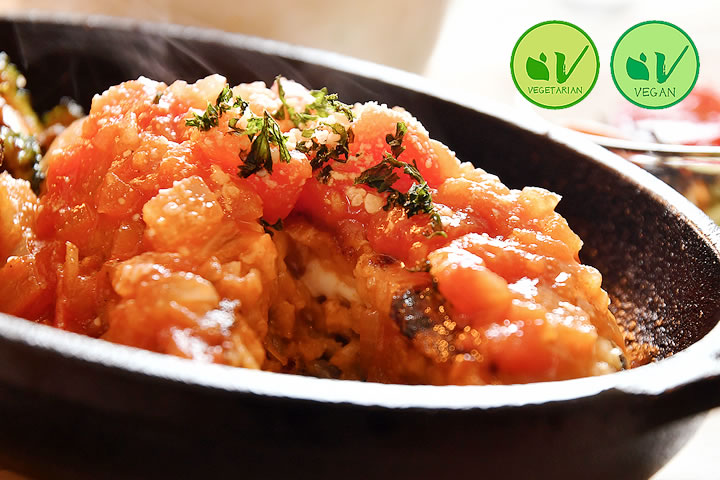 Milanese Cutlet Plate
Breaded Koyadofu (freeze-dried tofu) cutlet topped with sweet-and-sour tomato sauce, is deliciously crispy on the outside with a juicy center. It is served together with the soup of the day, multigrain rice and salad. Please enjoy the delicious vegetables. (A drink and baked sweets are served after the meal) *Grated cheese can be removed for a vegan option. Please ask the staff.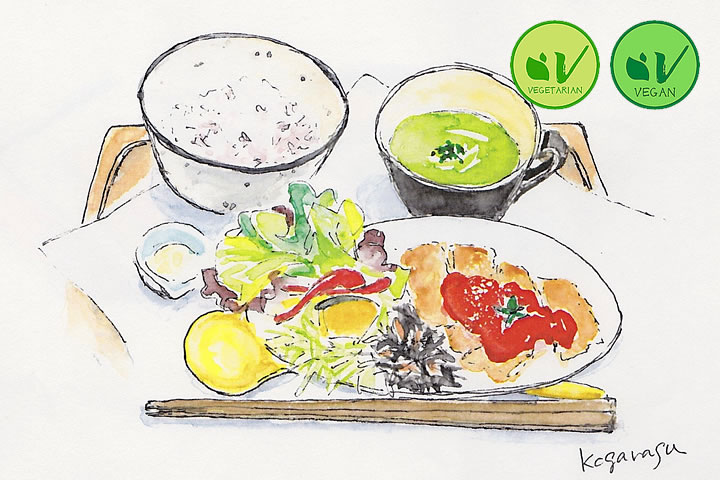 Karaage Plate
Lightly battered, soy meat based karaage is delicately seasoned and fried in grapeseed oil. Crunchy and juicy, it is not only tasty, but also uses pyrogen and is filled with energy. It is served with the soup of the day and salad. (A drink and baked sweets are served after the meal)