Salmon and Prawn Specialty Restaurant Norabaru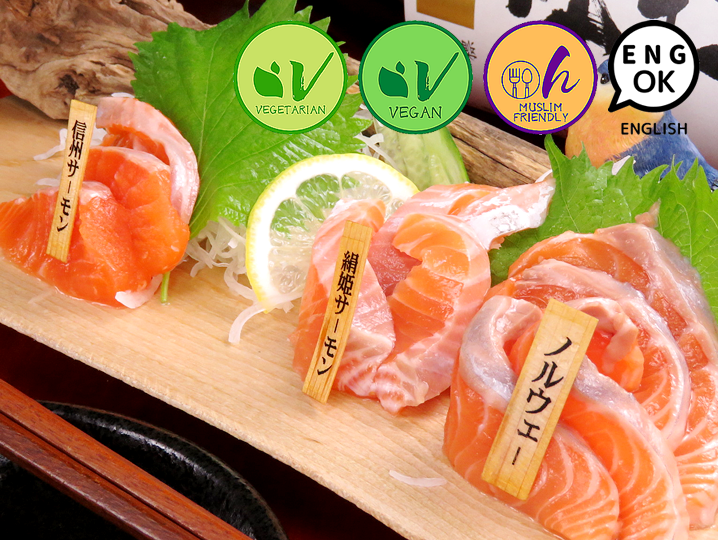 Fresh seafood and seasonal vegetable dishes
A restaurant that specializes in salmon, prawns and fresh seasonal vegetables. Indulge in cultured salmon from Nagano and Aichi prefectures, and fresh prawn sashimi. The whole-roasted Awajishima grown onions are also superb. Carefully selected ingredients are specially prepared in a variety of creative dishes to satisfy your appetite.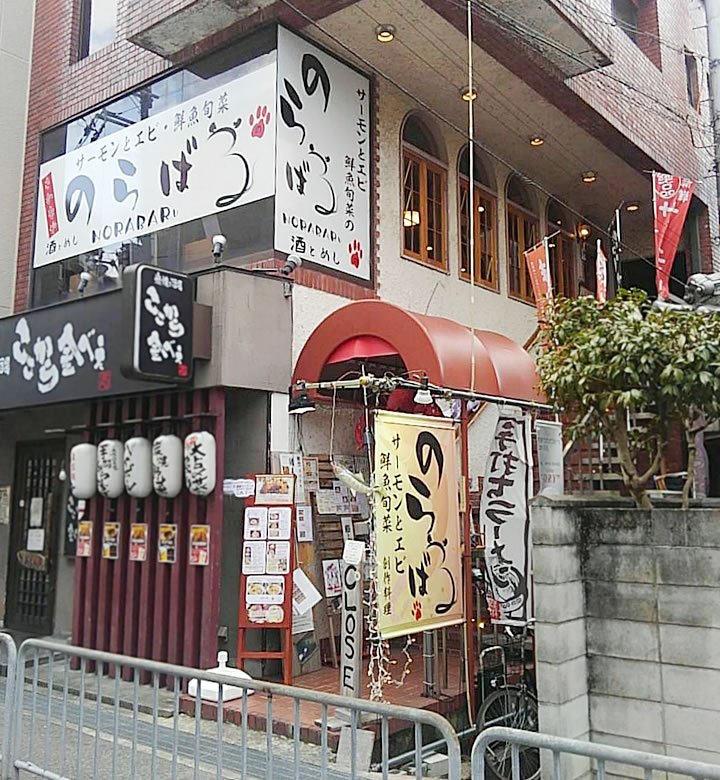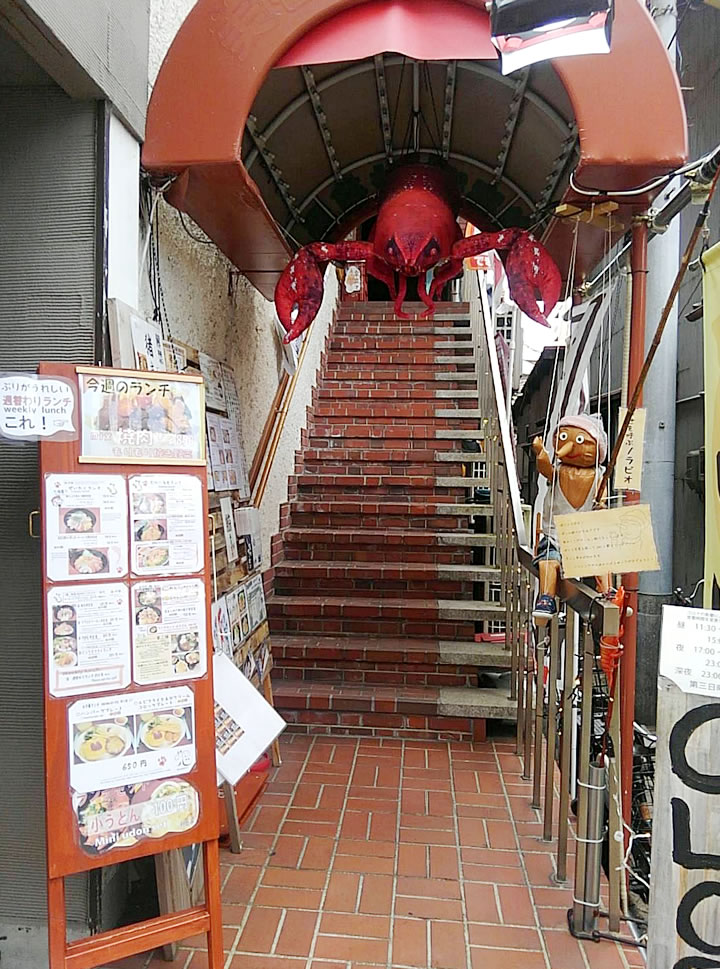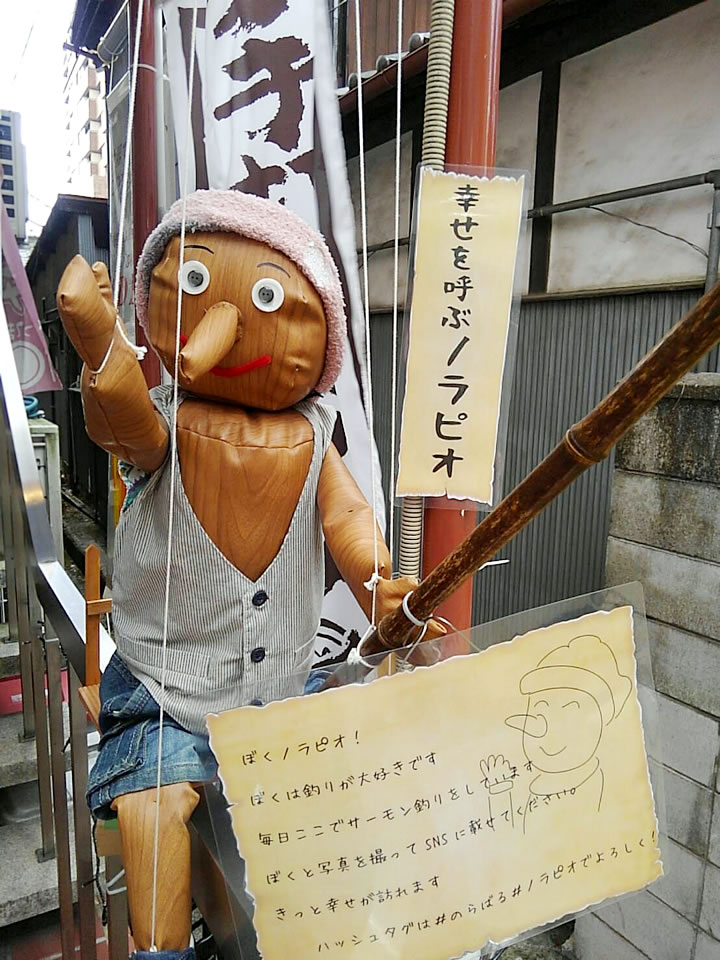 Menu
Assorted 3-type Salmon Tasting Plate
・Kinuhime Salmon from Aichi Prefecture
・Shinshu Salmon from Nagano Prefecture
・Open-sea Norwegian Salmon
Try tasting these different varieties of Salmon.
The soysauce served is Halal soysauce.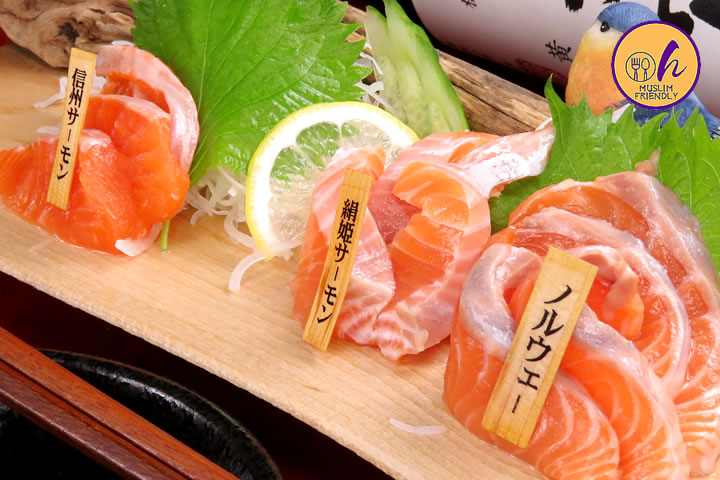 Seasonal Vegetable Dishes
Fresh vegetables dishes that change each month. Simply prepared vegetables that retain their natural and fresh flavors. Enjoy discovering the true deliciousness of vegetables.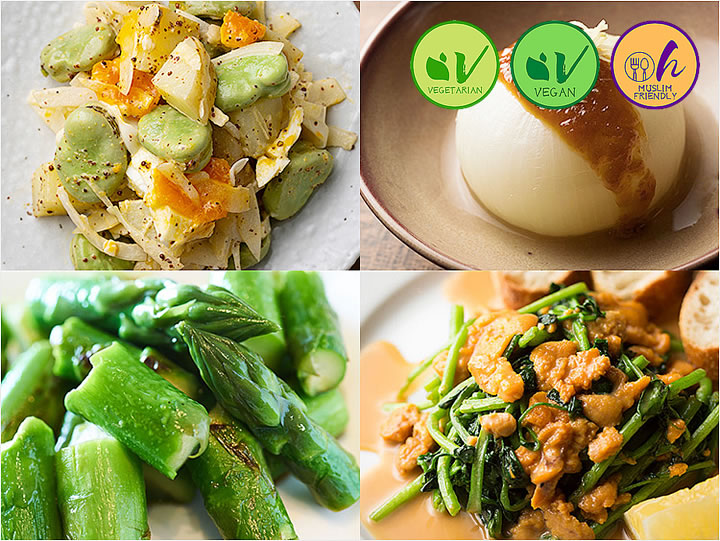 Norabaru Mini Hotpot
The "Tofu Hotpot", suitable for vegetarians and vegans, is a delicious meal using only vegetables in it's soup. The "Nora Mini Hotpot" is muslim friendly, with a non-alcoholic soysauce based soup.
The merging umami flavor of vegetables, prawns and salmon, create an explosion of deliciousness!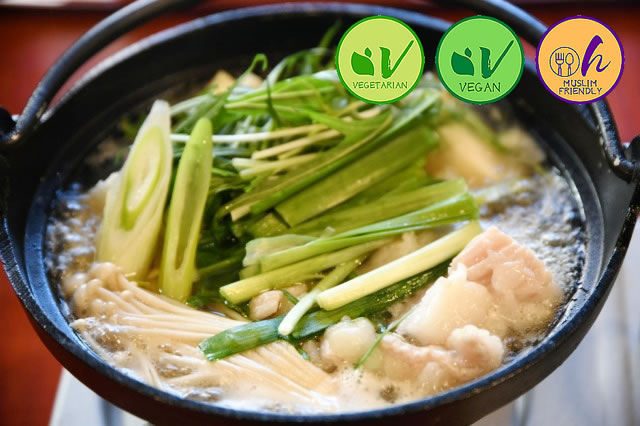 Data
Location
Sugahara-cho2-2, Ikeda
Phone Number
072-747-5543
Opening Hours
11:30am-(2:00pm L.O.)
5:00pm-(11:30pm L.O.)
Closed
the 3rd Sunday at every month
Payment Method
Cash, Credit card(VISA/MasterCard)
HP/SNS

HP:

https://www.ctl12.com/
Instagram