Tamai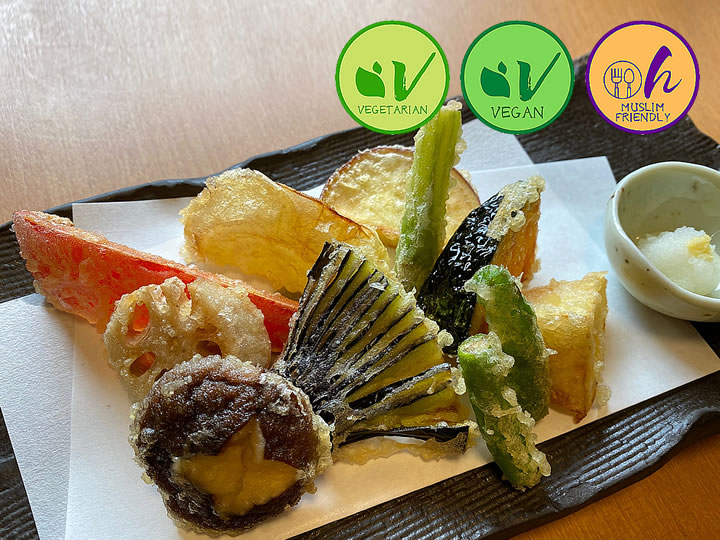 Amazingly fresh Japanese cuicine
A Japanese cuisine and sushi restaurant in Ikeda where you can experience the taste of amazingly fresh seasonal fish. Exquisite and fresh sashimi is specially prepared from fish taken straight out of the tank. Counter seating where you can have your meal and enjoy seeing food made right before your eyes, as well as semi-private table seating is available. From casual meals to dining on special days, enjoy eating at Tamai during many occasions.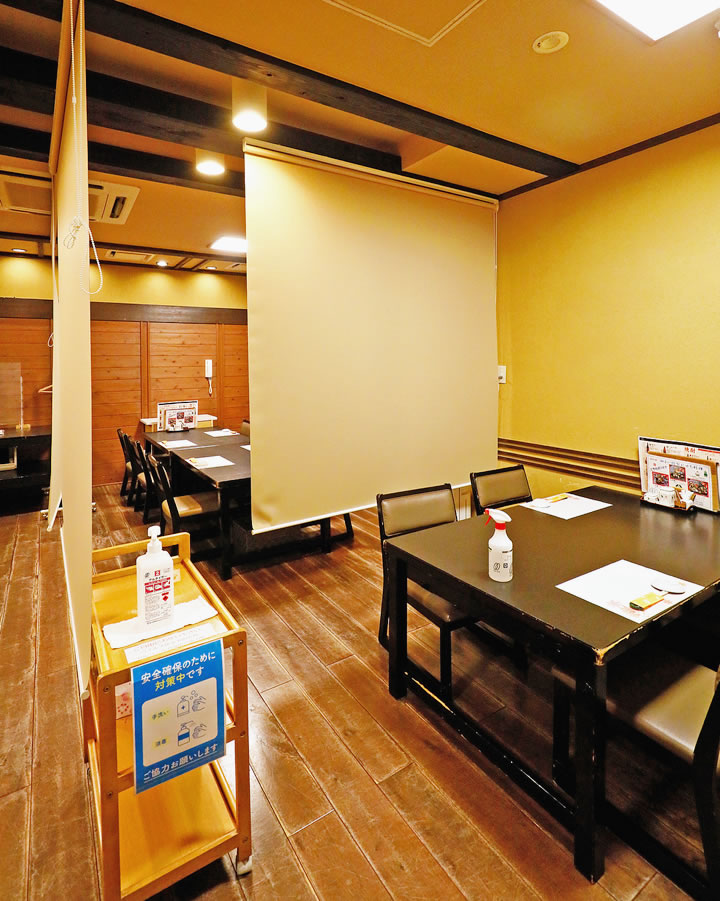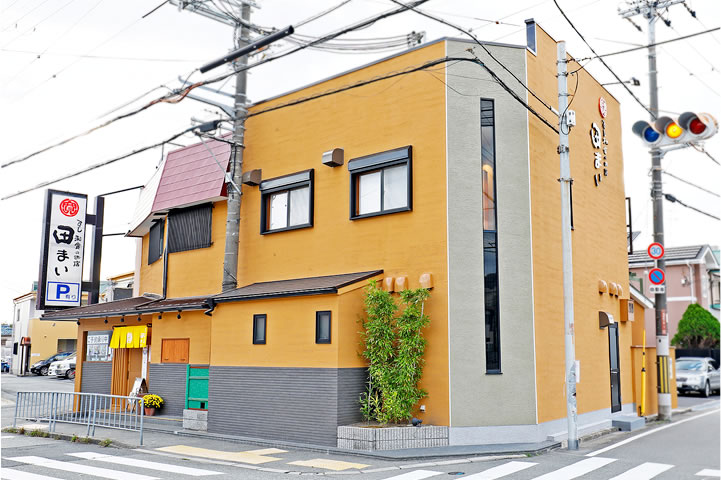 Menu
Avocado and Tofu Salad
Tofu made from Japanese soybeans and avocado, the butter of nature, is combined in this salad. Addition of sesame dressing is optional. Flavors can be matched to your taste using seasonings such as lemon, salt and more. Please ask the staff.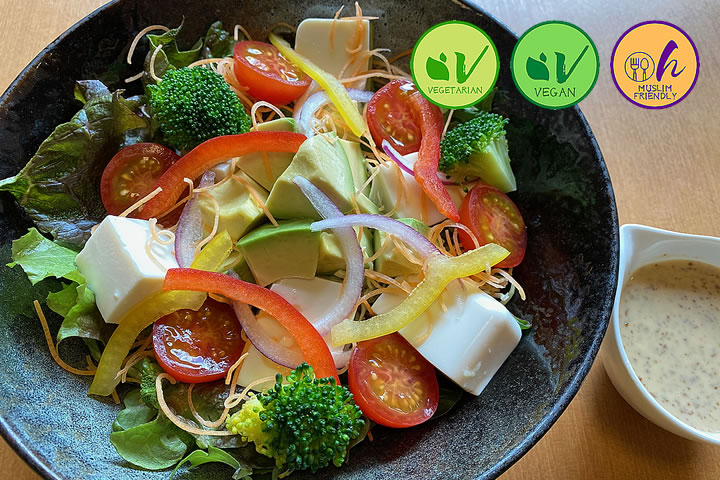 Seasonal Vegetable Tempura
An assortment of seasonal vegetable tempura. It is served with natural salt from Nagasaki. The addition of fish and other tempura is available for those ordering the muslim friendly option, please ask the staff.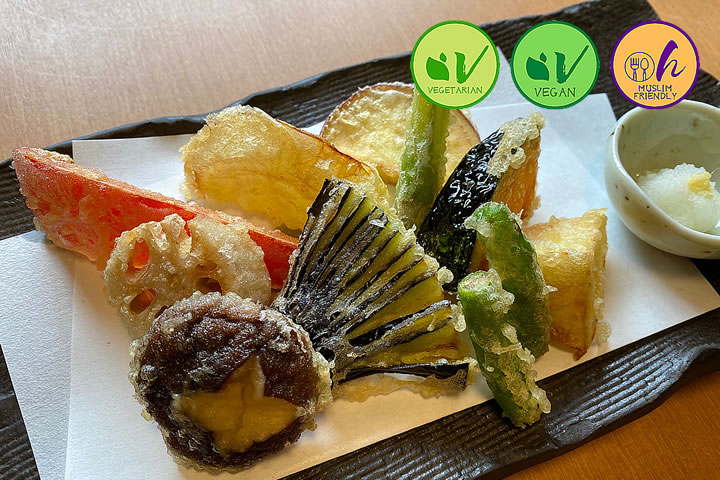 Salt-grilled Fish
The photo displays salt-grilled fish collar. Depending on the catch of the day, a variety of different types of fish are served. Enjoy dining on incredibly fresh and plentiful fish cuisine.